Sungiven is a grocery chain providing premium Asian produce in over 100 stores across Asia. In 2019, they ventured West opening their first super market in Vancouver with plans to continue expansion across Canada and the US. But in order to do so, the brand needed an evolved identity to appeal to a new audience of families and food lovers.
s.
Powered by the sun.
The Sungiven identity is created entirely from the sun. The visual language consists of a set of geometric shapes, each block representing one of the suns different expressions. Ie. Sunrise, sunbeam, sunrays, sunkisses etc.

Keeping it simple.
The set of shapes are interchangeable making it a modular and design-friendly system. When the blocks are mixed together they can create icons, illustrations and graphic compositions.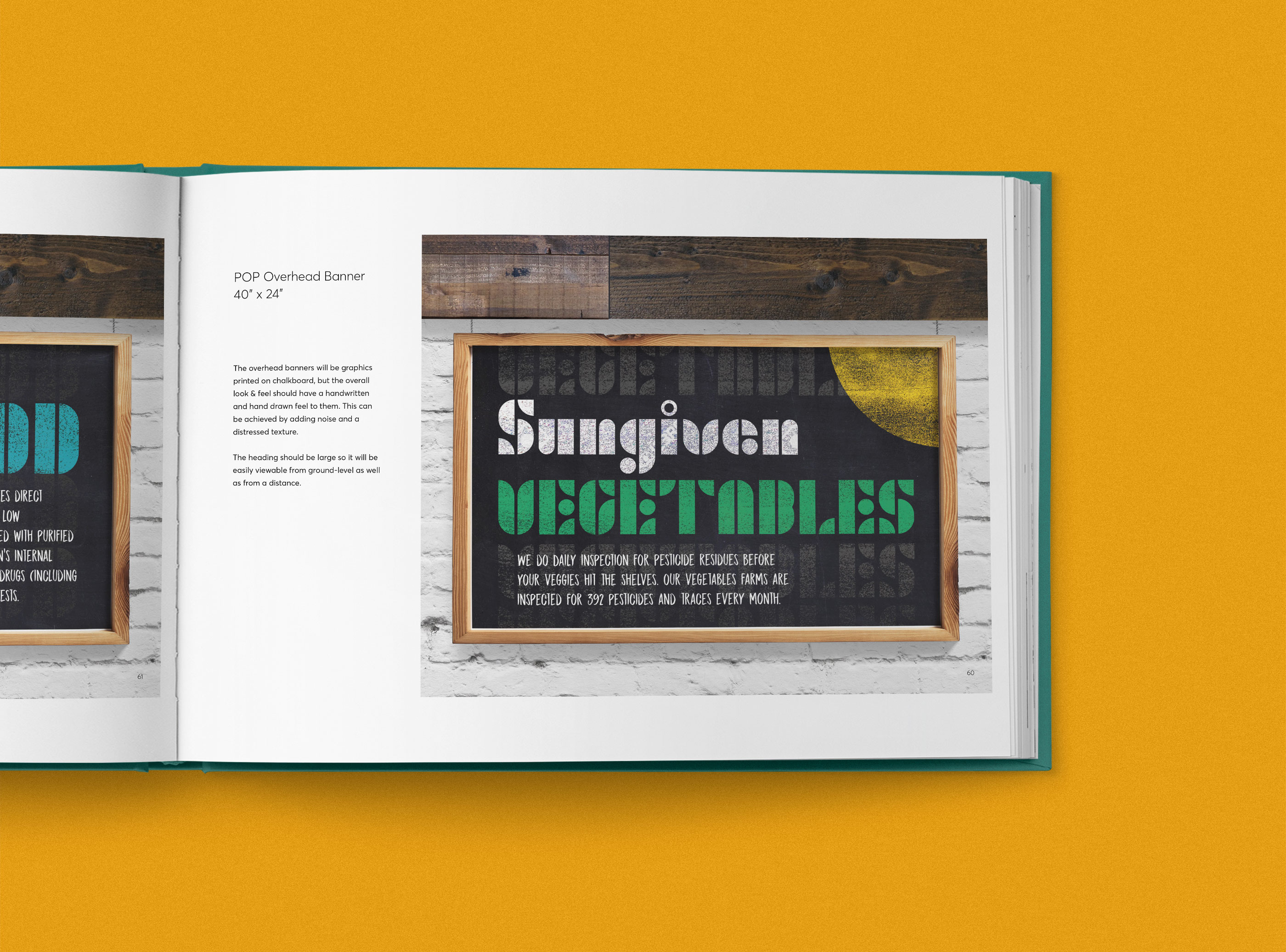 Brand Guide
The final deliverable was a comprehensive style guide to communicate the design values and aesthetic principle of the brand. This design manual empowered the Sungiven team and their partner agencies to create and extend the visual language across their desired applications.
Role
Creative Director
Brand Designer
Credit

Happy Time
Client
Sungiven Foods

Year
2019