The beauty of British Columbia's Great Bear Rainforest has to be seen to believed. So how do you convince an audience that's half a world away to visit? You bring the rainforest to them. Our interactive 360° experience gave potential travellers the chance to immerse themselves in BC's wilderness and explore some of the incredible natural wonders that await.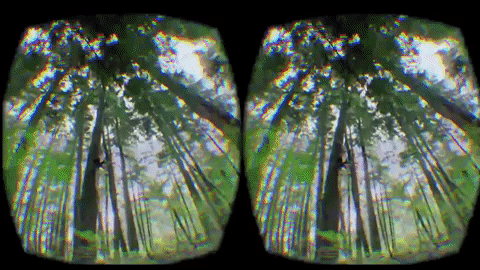 "A mind-blowing journey to breathtaking British Columbia, without ever leaving where I live in New York City."
—
The Huffington Post
Lead by a trailguide, the experience offered the viewer two choices: explore wildlife along the coastline, or hike up into the alpine to explore waterfalls.
Role
Art Director
Credit
Agency: DARE
CD: Dick Hadden
CW: David Giovando

Film: Unit 9
Producer: Joe Lafleur
Client
Destination BC

Recognition
The FWA, One Show (shortlist), Applied Arts, Marketing Awards, Lotus Awards, 200+ Editorial Features